MailChimp sent me a newsletter today and I will admit, I almost deleted it--almost--and then something caught my eye..."Subject Line Data: Choose Your Words Wisely."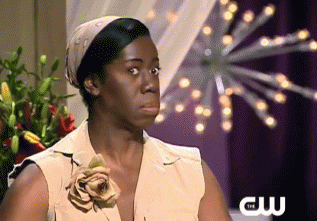 Even though the newsletters I write almost always have a higher opening rate than the industry average **dusts shoulders off** there is always room for improvement. Always.
Below I summarized the gist of the data report. If you are interested you can read the report in its entirety over here.  I suggest you don't and spend the four minutes you saved watching this video from my boy Bangs instead:
[youtube https://www.youtube.com/watch?v=HmJbJs-9ST0&w=420&h=315]
Subject Lines That Will Get You Noticed:
1. Use the word freebie instead of free. Free is good too but for whatever reason freebie will get you more opens.
2. Personalize your subject line (first and last name works better than just first or last name.)
3. Include words that imply time sensitivity: urgent, breaking, important, alert
4. Use the word announcement or invitation.
5. Use either of these word pairings: Thank You or Sneak Peek
6. Always capitalize the ENTIRE subject line.
Try these tips and then comment on this post with a gif of your results. My guess is that there will be nothing but #happydance gifs :)